Awarded games
Amateur Division
Award results of The Japan Game Awards 2021 have been announced as follows.
Grand Award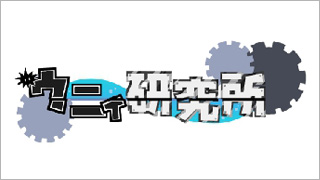 | | |
| --- | --- |
| School | HAL Osaka |
| Winner's name | The staff had it deliciously. |
| Platform | PC |
In this action puzzle game, a player controls a mysterious sea urchin-shaped creature named "Unnie" and tries to destroy all the crystals on the stage.
The developers focused on two characteristics from the theme "Möbius Strip": "vertical and horizontal flip" and "looping."
The player controls two stages, which are flipped vertically and horizontally, looks for a loop point, releases Unnie on a continuous stage, and destroy crystals in a breath. The player has to understand where the two stages loop together and where they lead and roll Unnie. The exhilaration he/she feels when he/she can clear a stage with one stroke of the pen is outstanding.
This game reaches a high degree of perfection: intuitively understandable game system, wonderful expression of unique world view with graphics and sounds coloring the background.
Amateur Division awarded games