Awarded games
Amateur Division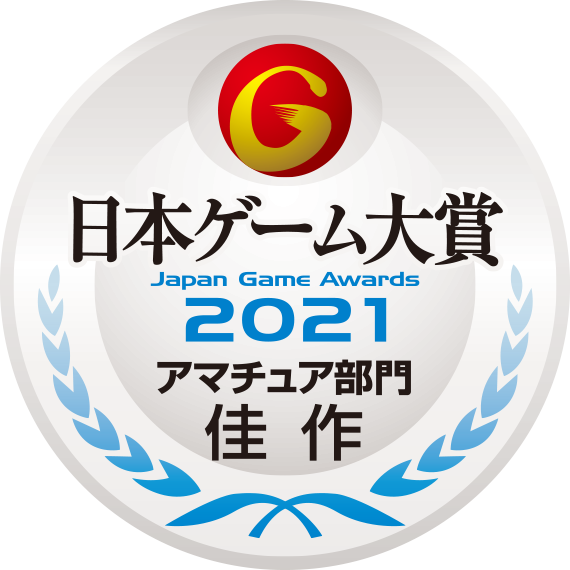 Honorable Mention
Confettia
General Description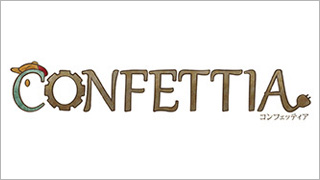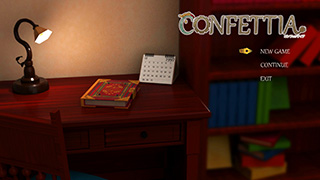 | | |
| --- | --- |
| Title | Confettia |
| Platform | PC |
| School | HAL Tokyo |
| Winner's name | Non and Nobu |
Reason
Congratulation for winning an award!
First of all, the theme of Möbius Strip is "infinitely broad depending on interpretation." When I played this game, I felt the two concepts of "flip" by folding paper and "continuity" by connecting electricity are well integrated.
It was not enough to just fold the terrain to reach the goal, and how to connect the outlets is important, too. When both answers were connected, I felt a great sense of accomplishment.
In addition, since the robot is constantly moving to reach the goal, there is a sense of action that requires instantaneous decisions that cannot be found in puzzles that require deliberate thought. I was able to play with a sense of tension.
On the other hand, I also got the impression that the tricks were getting more complicated as the gimmicks were increasing, in addition to the fact that there were more options for the direction of folding because a player can choose the movement and angle of the stone (folding cursor).
I had the impression that the second half of the game was quite challenging. As the robots were moving around and trying routes often led directly to an out course.
However, even with all of this in mind, the game as a whole is still very complete, and I felt a strong awareness of usability in particular.
Peculiar rules and gimmicks were carefully explained in Tutorial to help us get used to the game and enjoy ourselves, and images of the terrain after folding were displayed in advance, which was helpful.
I felt that the fast-forward function after we see the answer, as well as speedgun elements of earning coins in parallel with clearing the game, was designed to keep you interested.
In addition, the graphics and sounds of each stage were characterized to match the storyline, and I think this helped to create a world view where we are playing an attraction in an amusement park in a book.
Koichi Kimura, Capcom Co., Ltd.
Work Introdution
A puzzle game set in "Confettia," an amusement park in a book that has lost power. A player guides the robot "Dear" to get the lights back on.
A player bends the page to connect the footholds of "Dear," who walks around automatically, and leads it to the power outlet. Then connecting the plugs means clearing a stage.
The developer focused on the process of "folding and joining" in creating the "Möbius Strip" theme.
The key to clear the game is not only to connect footholds but also to anticipate the destination of "Dear" and bend the pages at the perfect timing. Though the player felt frustrated that Dear didn't work the way he/she wanted it to, the feeling of accomplishment in reaching the goal is outstanding.
This game is very original such as the world view of amusement park attraction and a unique game system of folding a stage itself.