Awarded games
Amateur Division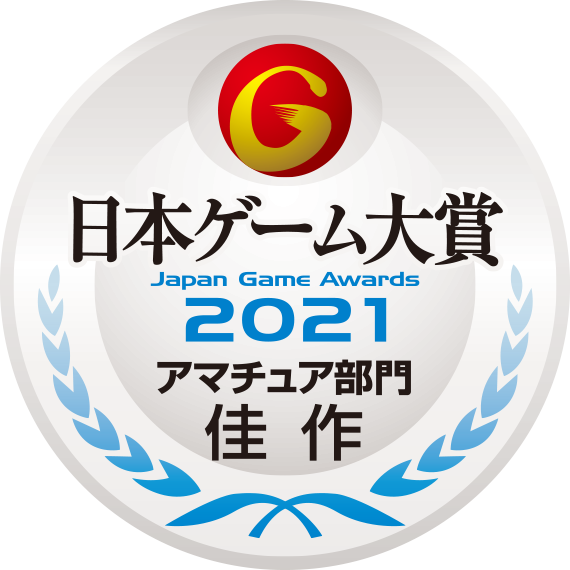 Honorable Mention
KYOMUSUME
General Description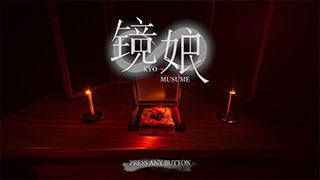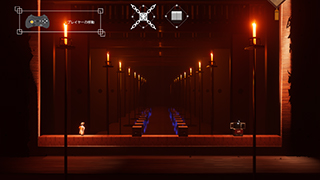 | | |
| --- | --- |
| Title | KYOMUSUME |
| Platform | PC |
| School | HAL Osaka |
| Winner's name | SUIMINYOKU |
Reason
Congratulation for the award! I really like the atmosphere of this game.
I feel that they have an extraordinary talent in the way they associate the subject of "Möbius Strip" with the world of mirror images in a "matching mirror."
Though the mirror image is three-dimensional, its world is a flat, mirrored world trapped in a "matching mirror. That's why I find it strangely convincing that we can ignore the laws of physics and jump to another place by simply tilting your head.
In other words, I would liked to see the world of this mysterious "matching mirror" world more explored and expanded. The possibility of an infinitely replicated, mysterious space. The inevitability of not being able to see player's himself/herself, puppets, or enemies in the mirror. A convincing method of their expression or, conversely, the addition of ideas in a direction that enriches the gameplay style. I feel it is a good motif with a lot of room for ideas.
The world view, concept image, and UI, which embody the idea of "matching mirror" are also very high quality. I do want to play another game created by same members.
I hope they will take this opportunity to strive for even greater success.
Noriaki Okamura, Konami Digital Entertainment Co., Ltd.
Work Introdution
In this puzzle action game, a player controls "Kyoka," a girl trapped inside a three-sided mirror, aiming for the goal.
As the theme "Möbius Strip" has characteristics: "infinity" and "two sides of the same coin," the developer adopted the idea of "three combination mirror." The player changes the images reflected in the three mirrors by moving the viewpoint or sometimes secure reflected footholds and moves forward by closing the mirrors.
Depending on the stage, the direction of view movement is limited, and there are times when it is difficult to project the footholds necessary for movement. There are also enemy characters and obstacles that can be activated by opening and closing the mirror, so it is necessary to make decisions and operation according to a situation, from which perspective and at what timing to open and close the matching mirror to eliminate enemies and project footholds.
From the kimono girl and enemy characters to graphics and BGM, the fantastic atmosphere and the world view are beautifully expressed in every detail.