Award results of The JAPAN GAME AWARDS 2015 have been announced as follows.
Amateur Division Grand Award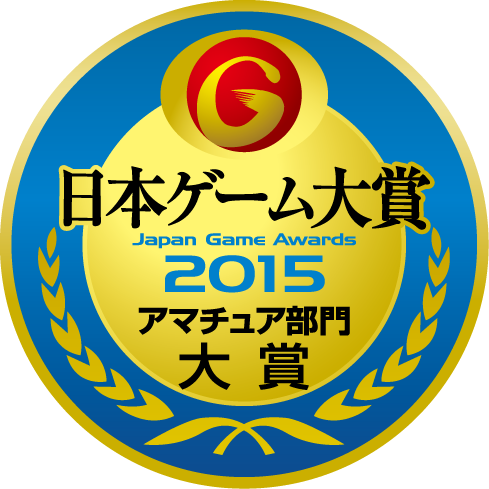 Tokyo Polytechnic University

Alice to Teles

PC

A survival action game where a player must survive "day" and "night," which are switched every 10 second.

During the safe "day," a player should destroy monster's eggs and during the dangerous "night," he/she should run away from looming monsters.
To win the game, the player should activate the sonar to observe enemies and attack monsters' eggs at the moment when the day is changed into the night or vice versa.
If he/she misses the timing of starting the sonar, monsters will attack him/her in a moment.
No time (seconds) left before the moment of change is displayed. The player must depend on his/her own countdown. The work is thrilling and the tempo is good.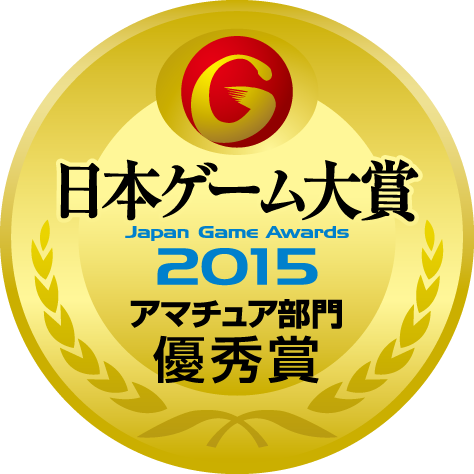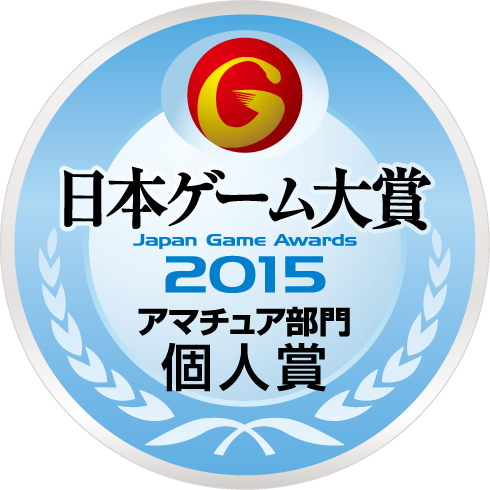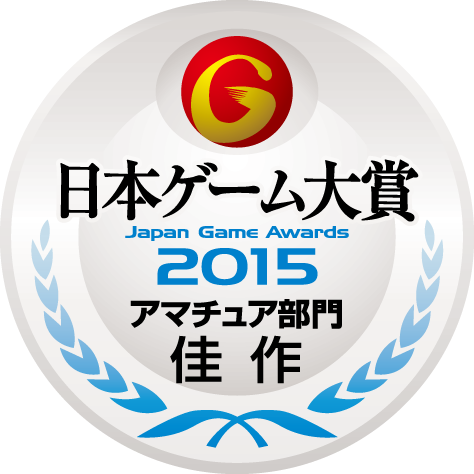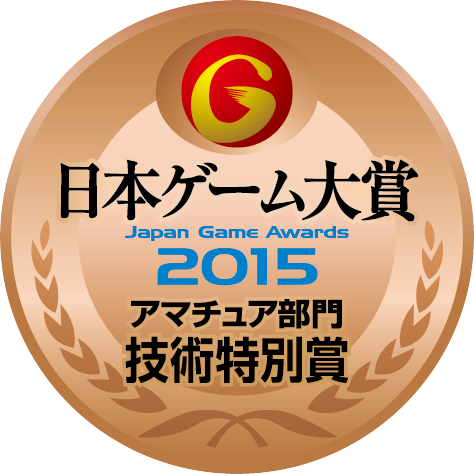 Awards
Title
Platform
School
Winner's name
Grand Award
Ten - dousetsu
PC
Tokyo Polytechnic University
Alice to Teles
Award for
excellence
Irekaete-shon
Wii
HAL Osaka
Team T.P.D
Chase the Sun
PC
Nippon Engineering College of Hachioji
Photosynthese
Tick Bomb
smartphone
tablet
Trident computer college
Shohei Ikoma
TWINS
PC
SEIFU Institute of Information Technology
Hiroyuki Matsumoto
Ten - dousetsu
PC
Tokyo Polytechnic University
Alice to Teles
4D FOLLOWERS
PC
College International Institute of Infomation Technology University
Project 4D FOLLOWERS
Honorable
Mention
an After image
smartphone
tablet
HAL NAGOYA
Team. - EDEN -
Chrono Bastille
PC
Kobe Institute of Computing - College of Computing
Shin-ichi Kawazoe
Time Bomb
smartphone
tablet
ECC COLLEGE OF COMPUTER AND MULTIMEDIA
Quad
Hikagemono
PC
Vantan Game Academy
Team Kagetaro
Individual
Award
TWINS
PC
SEIFU Institute of Information Technology
Hiroyuki Matsumoto
Technical
Special Award
TWIDIVER
PC
HAL Osaka
RTableProject
[Abbreviations of platform]
PC : Personal Computer