Awarded games
Games of the Year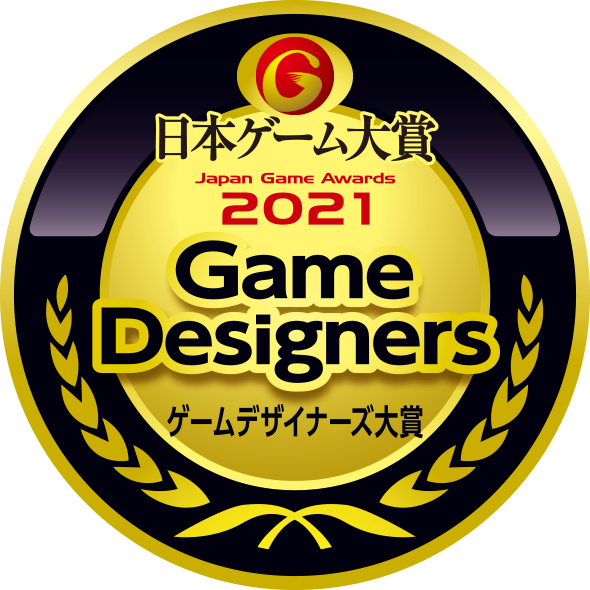 Game Designers Award
Mario Kart Live: Home Circuit
General Description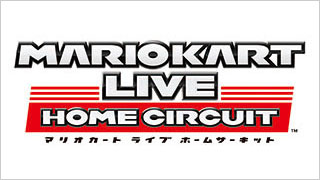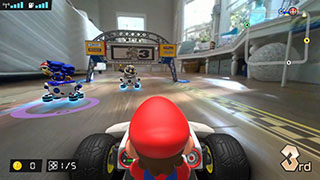 | | |
| --- | --- |
| Title | Mario Kart Live: Home Circuit |
| Release | 2020/10/16 |
| Price | 10,978yen(tax included) |
| Platform | Nintendo Switch |
| Distributor | Nintendo Co., Ltd. |
| Publisher | Nintendo Co., Ltd. |
| Developer | Nintendo Co., Ltd./Velan Studio |
| URL | https://www.nintendo.co.jp/switch/rmaaa/index.html |
| Copyright | ©2020 Nintendo / Velan Studios |
Reason
"Mario Kart" itself is very famous. The combination of radio control + AR technology makes an unprecedented play.
The course created in the real life, of course, is a field that cannot exist anywhere else. It combines the characteristics of both a game and a toy.
In the second round of voting, where the most voted games were listed, a number of judges voted for this game, saying they had missed it. In addition, there is a limit in playing games in a Japanese house. Therefore, some people had not bought (or tried) the game. This is due to the fact that it has features not found in ordinary games.
Work Introdution
The kart with a camera built in and the Nintendo Switch work together to turn your room into a Mario Kart circuit. You can enjoy at your house "Mario Kart," where real life and the game work together.
Everything happening during a Mario Kart race is linked to the movement of the kart: of course, you can move the Nintendo Switch stick to drive the kart freely, use the "Dash Mushroom" item so that the kart can dash, or stop the kart when it is eaten by the "Pac-n-Flower" that lurks in the course.
To create a course, place the 4 "gates" attached to the game in a room and take the kart for a lap, and the track you drive will become a Mario Kart circuit. From a figure-eight course to a complex intersecting course, players can create the course as they wish and play the race.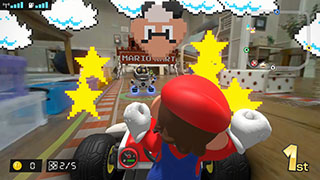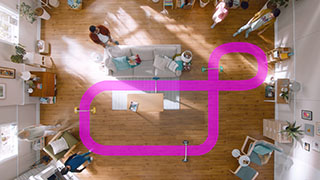 Comment of the game producer
We are very grateful for receiving such a wonderful award this time.
"Mario Kart Live: Home Circuit" is the product of a collaboration between Velan Studios and Nintendo's hardware and software development team.
In order to realize an unprecedented experience where the actual kart and the game screen are united together, the members as described above had many discussions and prototypes and were able to find the best answers and put them together into the current form.
We are pleased to see that many customers have responded to the game since its release and are challenging themselves to create various courses.
I hope that this award will encourage every development member to take on new challenges.
We hope you will keep on playing for many years to come.