AWARDED GAMES "Amateur Division"
Honorable Mention
PluSpear

General Description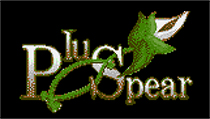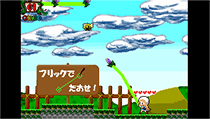 | | |
| --- | --- |
| Title | PluSpear |
| Platform | DS |
| School | HAL Osaka |
| Winner's name | Project PluSpear |
Reason for the Honorable Mention
Willingness to work were challenged FPS in DS.

Variety of tricks could be used, I felt the depth of the kneading.

Play feeling was good, and I was able to play comfortably.

Although shooting games are not in fashion now, those excellent ideas are still interesting.


Shingo Takatsuka (Konami Digital Entertainment Co., Ltd.)
Work Introdution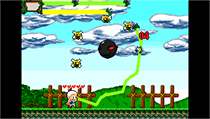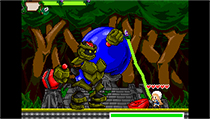 It's an action game by moving the phantasmagoric spear which is the player's weapon to defeat the enemy looming.
Operation intuitive move weapon along a line drawn, may have various actions in a single weapon.
If enclosed the main character in a weapon drawing a circle, the main character may be protected from the attack of the enemy.
And if you defeat an enemy in the combo, it will be more powerful!
It is the work which the charm of action game is jammed such as exhilaration to defeat the enemy in combo by moving the character and the weapon at the same time, excellent operation which makes various actions possible with one weapon.