AWARDED GAMES "Amateur Division"
Honorable Mention
Gohorobo

General Description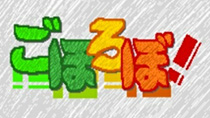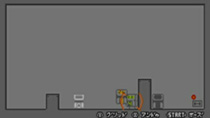 | | |
| --- | --- |
| Title | Gohorobo |
| Platform | DS |
| School | HAL Osaka |
| Winner's name | GohoroboProject |
Reason for the Honorable Mention
"Yet an examination, I felt myself compelled to play the game again and again."
That expresses this work straight.

The content of the game is simple that "activate a robot walkable only 5 steps and make it move right next to another robot and head for the destination." However, its addictiveness is higher than you may think of.

In addition, the rules such as "Lift a robot having some steps left to move further robot with the robot being put down" not just operating one robot one by one, which makes the game "strategic and easy to understand."

Although the graphic is never precise, I felt very nice impression on lovely and tasty characters.

Totally, the game can be evaluated as well organized for comprehensive planning ability.
I felt that the work would be a better work if an originality to "surprise" us is added to the above content.


Akira Chikira (KADOKAWA CORPORATION, ASCII MEDIA WORKS Inc.)
Work Introdution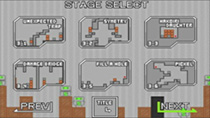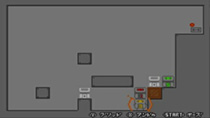 The stage is a factory with power failed
It's an action puzzle game that robots who had stuck only five steps in the spare battery will regain the power of the factory.
Robots can lift the fellow, up and down, relaying and cooperate each other and how effectively to step forward within the limit of the number of steps, that is the key point of this game.
It's the work excellent in the planning as a puzzle game with small and adorable robots' characters.