AWARDED GAMES "Amateur Division"
Award for Excellence
LIFT

General Description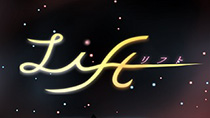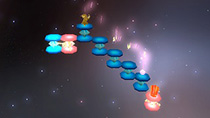 | | |
| --- | --- |
| Title | LIFT |
| Platform | PC |
| School | HAL Osaka |
| Winner's name | BRIGHT CONNECTION |
Reason for Award for Excellence
It is a theme that is provided in the new Japan Game Awards Amateur Division for this "movement," the concept is very nice that they have taken well as "motion up and down" in the act of making the stairs.

While game operation is simple with "movement" and "make the stairs," the idea using the upper and lower spaces realizes deep game ideas and I felt high completeness of planning.

Also the game balance is well made and "using my head" which is a real thrill of puzzle game can be felt.

It's the work that it is possible to experience with pleasant timing, enjoyed very much as one player.


Yuu Sasaki (DeNA Co., Ltd.)
Work Introdution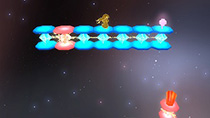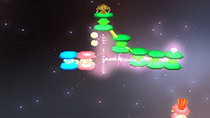 It's an action puzzle game to lead Hikari-Chan the main character to the goal by vertically moving stairs lined flat to make stairs.
Only action which the main character uses is up and down movement by making stairs from scaffold.
Players will make stairs by using red and blue scaffolds having different characteristics as calculating to reach the goal perfectly.
There are stages that can't be cleared if players don't use the application technique intentionally lowering the stairs not just building them simply upward.
Although the rule is simple, it's a work with distinctively deep game play.