AWARDED GAMES "Amateur Division"
Award for Excellence
Digaris

General Description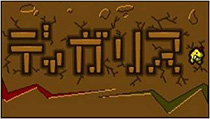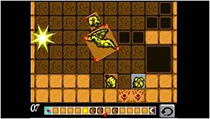 | | |
| --- | --- |
| Title | Digaris |
| Platform | DS |
| School | HAL Osaka |
| Winner's name | ProjectDigaris |
Reason for Award for Excellence
It's a puzzle game which is easy to play and simple in the unique world set.

Although it's a very orthodox type puzzle game to clear the stages by combining the role of characteristic "movement" in each unit in the game, hundreds of repeated trial of level design such as stage variation has been made within the team and it is made carefully by considering the stages of fun very well.

Therefore, there is no need of manual and the like from the start of the game, it is made to obtain a sensation that players feel that they can clear the stages easily by knowing the rules of the game to unravel the puzzle using the normal level of certain thinking.

Although the work is for the Amateur Division, I could feel the team already had the attitude as a professional, which was led to a high evaluation.

At the same time, I want to give a high evaluation to the team's goal setting which adopted a policy to coordinate the entire game from game design, how players are supposed to feel at the beginning of the game play, and how they are supposed to be at the end in the era of games having only one idea with the press of one story.


Hiroaki Setoriyama (BANDAI NAMCO Studios Inc.)
Work Introdution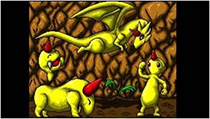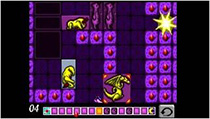 It's a puzzle game to solve the seal of "Little sun god Kepuri" that had been sealed in the wall and lead it to the goal, the sun.
The orders of solving the seal by touching the Kepuri, moves to the vertical and horizontal directions and fall making moves possible in an oblique direction, to move the Kepuri are the points of capture.
Sense of accomplishment when you find the shortest route to the goal is exceptional!
While a straightforward game rules, it provides more than 200 kinds of stages.
It is a profound work you can enjoy a new sense of accomplishment again and again.