AWARDED GAMES "Amateur Division"
Award for Excellence
STAPPY

General Description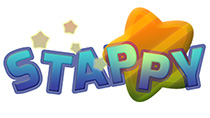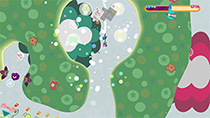 | | |
| --- | --- |
| Title | STAPPY |
| Platform | PC |
| School | ECC College of Computer & Multimedia |
| Winner's name | Human Complex |
Reason for Award for Excellence
Personally, I scored it the best.

It has the tremendous impact having the idea like an egg of Columbus that players hold the mouse with both hands.

The level of completion of the game was high in its quality with the balanced graphic, sound and program.

Its graphics which is an appealing point is well balanced and elegant.

On the other hand, more characteristics were required for the characters and movements.

Unfortunately, I did not feel the impact what I felt for the usage of a mouse from the game play.
The concept, level design, and game balance were average which offsets the impact of the first impression.

Like the method to use a mouse, I'd like the creators to consider a crisp planning that focuses on the "movement" of the theme. In the case of action puzzle, I'd like you to serve players with an emphasis on the "pleasure" to play in particular.

You can make the games balanced innocuously anytime, so I look forward you to stick on to the first impact to the end as amateur the next time!


Takashi Tokita (SQUARE ENIX CO., LTD.)
Work Introdution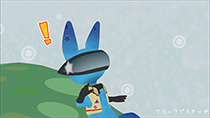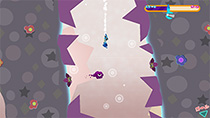 It's an action game leading Stappy the main character to the goal.
Players clear various obstacles by holding a mouse with both hands to use three actions; turn, stop, and miracle as assigned to L/R buttons and wheel.
Its intuitive operation which anyone can easily play, expressive characters being happy or angry by how to move the player and lovely graphics, it's a work full of ideas and originality.