AWARDED GAMES "Amateur Division"
Grand Award / Award for Excellence
FRAMING


General Description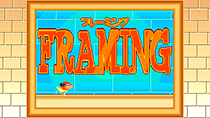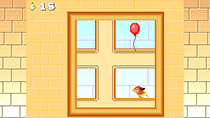 | | |
| --- | --- |
| Title | FRAMING |
| Platform | DS |
| School | HAL Osaka |
| Winner's name | OneBIT |
Reason for the Grand Award / Award for Excellence
There are various factors in games such as "image," "music," "story," and "game system," but for me games should have "one-of-a-kind amazement" and "joy like never before" somewhere in such factors at the time of planning.

Therefore, obviously such perspectives also affect to the selection of works.
I thought that "FRAMING" which I chose for the prize was very unconventional with the gaming idea that the status of the stage is transformed by moving the frame. The system with a drastic change of the no way out path on the surface gives us both "a sense of accomplishment" to solve the puzzle and "fresh sensation."

In addition, the game fully shows us high level of the creators' technique to organize every factor to make the most of the balance of the entire system by giving not too much weight on the graphics or systems.

Although the "FRAMING" can be said that there are many rough parts to be said as sophisticated, it's a good work to make me feel the creators' mettle trying to appeal the "core of the game," that is planning ability.
I look forward to see future works pursuing "something new and fun." I congratulate on your winning.


Takaharu Terada (SEGA Corporation)
Work Introdution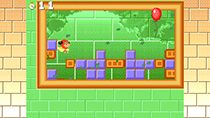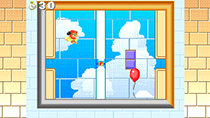 Move the frame with a stylus, you can change the shape of the stage!
It's an action puzzle game leading Lemming the main character to the balloon goal.
Let's find hidden routes by utilizing frame effectively which can be connected both vertically and horizontally in loop, and further by sliding the frame with a stylus to expand or narrow the stage!
The game has high planning ability and the level of completion with an intuitive operation using a stylus and unconventional idea to move frame.