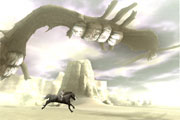 In a quest to bring a young girl back to life, a young hero mounted on his trusted steed sets out and fights against gigantic enemies called "Colossuses." This is the first action game of such scale.
Players witness breathtaking action as Wander climbs and clings to each Colossus in battle, set in a beautiful world unfolding and stretching in a seamless and realistic fashion.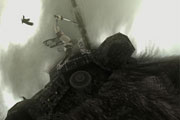 The heroic battles endured by horse and rider for his beloved will surely excite and impress game fans in a way they have never before experienced.