Japan Game Awards 2008 ::: AWARDED GAMES - Games of the Year Division ::: Details

General Description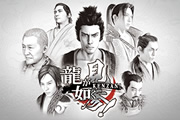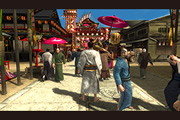 | | |
| --- | --- |
| Title | RYU GA GOTOKU KENZAN! |
| Release | Mar 6, 2008 |
| Price | 7,980 yen (tax included) |
| Platform | PlayStation 3 |
| Distributor | SEGA Corporation |
| Publisher | SEGA Corporation |
| Developer | SEGA Corporation |
| URL | http://ryu-ga-gotoku.com/ |
| Copyright | (C)SEGA |
A Reason to be selected
Expressed a view of the world of new "Ryu ga gotoku" without losing an image of the series.
A solid feeling, freedom of the story, and graphic are elaborated up to the details of the work wonderfully, this is a prize by evaluation of high quality of its entertainment.
Work Introduction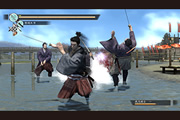 The 3rd series of "RYU GA GOTOKU" just arrived!
Going back for more than 400 years at time, the age of civil strife. The chief character is a fast liver, "Umanosuke Kiryuichi". However, it was the figure which bore the world of the man who hung oneself on the sword. The real name of him is Musashi Miyamoto.
The story draws the vigor of the man whom anyone has a crush on vividly on the stage of the capital of Kyoto.
Living as a great swordsman and playing at one of the biggest entertainment district "Gion", this experience is surely "Ryu ga Gotoku". Refreshing and dynamic battles with the sword and quarrel and more than 100 of funny and sentimental sub-stories, it's all evolving like "RYU GA GOTOKU" itself.
Everything of drama and play, this is the entertainment masterpiece that touch the heart of adult.
Cast :
Shota Matsuda, Susumu Terashima, Masaya Kato, Takashi Tsukamoto, Naoto Takenaka, Hiroki Matsukata
Music : ZEEBRA, Ketsumeishi
Total Director : Norihiro Nagoshi
Comment of the game producer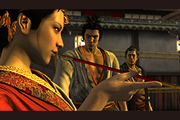 All the staff really thank for being able to receive a prize 3 times in a row in this series.
We performed a lot of challenge in this "RYU GA GOTOKU KENZAN!".
First of all, I changed the view of the world of the game that made a big hit by a modern drama into a historical drama at a stretch, and having taken it off for the production of the drastic "spin-off" entertainment work. I picked up the real data from a lot of actors to a game character, and adopted it. I adopted a musical piece of Hip-Hop even it's a historical drama, etc.
More than that, in spite of having been shifted to new hardware called PS3, I have been able to release it in one year.
However, it was hard to offer such high quality entertainment while trying those challenges. But I am filled with the feelings that thought for the all challenges have reached by receiving the evaluation in this way. Thank you very much!
"New potential to the game !" Our challenge will go on.
With best regards, Norihiro Nagoshi